[et_pb_section fb_built="1″ admin_label="Our Story Section" _builder_version="3.22.3″ background_color="#c1c1c1″ custom_padding="13px||22px||false|false"][et_pb_row custom_padding="18px|0px|9px|0px|false|false" custom_padding_tablet="10px||10px|" custom_padding_last_edited="on|desktop" module_class=" et_pb_row_fullwidth" _builder_version="3.25″ width="89%" width_tablet="80%" width_last_edited="on|desktop" max_width="89%" max_width_tablet="80%" max_width_last_edited="on|desktop" custom_margin_tablet="0px|||" custom_margin_last_edited="on|tablet" make_fullwidth="on"][et_pb_column type="4_4″ _builder_version="3.25″ custom_padding="0px|||" custom_padding_last_edited="on|desktop" custom_padding__hover="|||"][et_pb_slider _builder_version="3.16″ background_video_pause_outside_viewport="off" button_alignment="center" custom_margin="0px|0px|0px|0px" custom_padding="0px|0px|0px|0px" button_text_size__hover_enabled="off" button_one_text_size__hover_enabled="off" button_two_text_size__hover_enabled="off" button_text_color__hover_enabled="off" button_one_text_color__hover_enabled="off" button_two_text_color__hover_enabled="off" button_border_width__hover_enabled="off" button_one_border_width__hover_enabled="off" button_two_border_width__hover_enabled="off" button_border_color__hover_enabled="off" button_one_border_color__hover_enabled="off" button_two_border_color__hover_enabled="off" button_border_radius__hover_enabled="off" button_one_border_radius__hover_enabled="off" button_two_border_radius__hover_enabled="off" button_letter_spacing__hover_enabled="off" button_one_letter_spacing__hover_enabled="off" button_two_letter_spacing__hover_enabled="off" button_bg_color__hover_enabled="off" button_one_bg_color__hover_enabled="off" button_two_bg_color__hover_enabled="off"][et_pb_slide use_bg_overlay="on" bg_overlay_color="#c1c1c1″ use_text_overlay="off" arrows_custom_color="#ffffff" dot_nav_custom_color="#ffffff" _builder_version="3.16″ header_font="||||||||" body_font="||||||||" background_color="#afafaf" button_text_size__hover_enabled="off" button_one_text_size__hover_enabled="off" button_two_text_size__hover_enabled="off" button_text_color__hover_enabled="off" button_one_text_color__hover_enabled="off" button_two_text_color__hover_enabled="off" button_border_width__hover_enabled="off" button_one_border_width__hover_enabled="off" button_two_border_width__hover_enabled="off" button_border_color__hover_enabled="off" button_one_border_color__hover_enabled="off" button_two_border_color__hover_enabled="off" button_border_radius__hover_enabled="off" button_one_border_radius__hover_enabled="off" button_two_border_radius__hover_enabled="off" button_letter_spacing__hover_enabled="off" button_one_letter_spacing__hover_enabled="off" button_two_letter_spacing__hover_enabled="off" button_bg_color__hover_enabled="off" button_one_bg_color__hover_enabled="off" button_two_bg_color__hover_enabled="off"]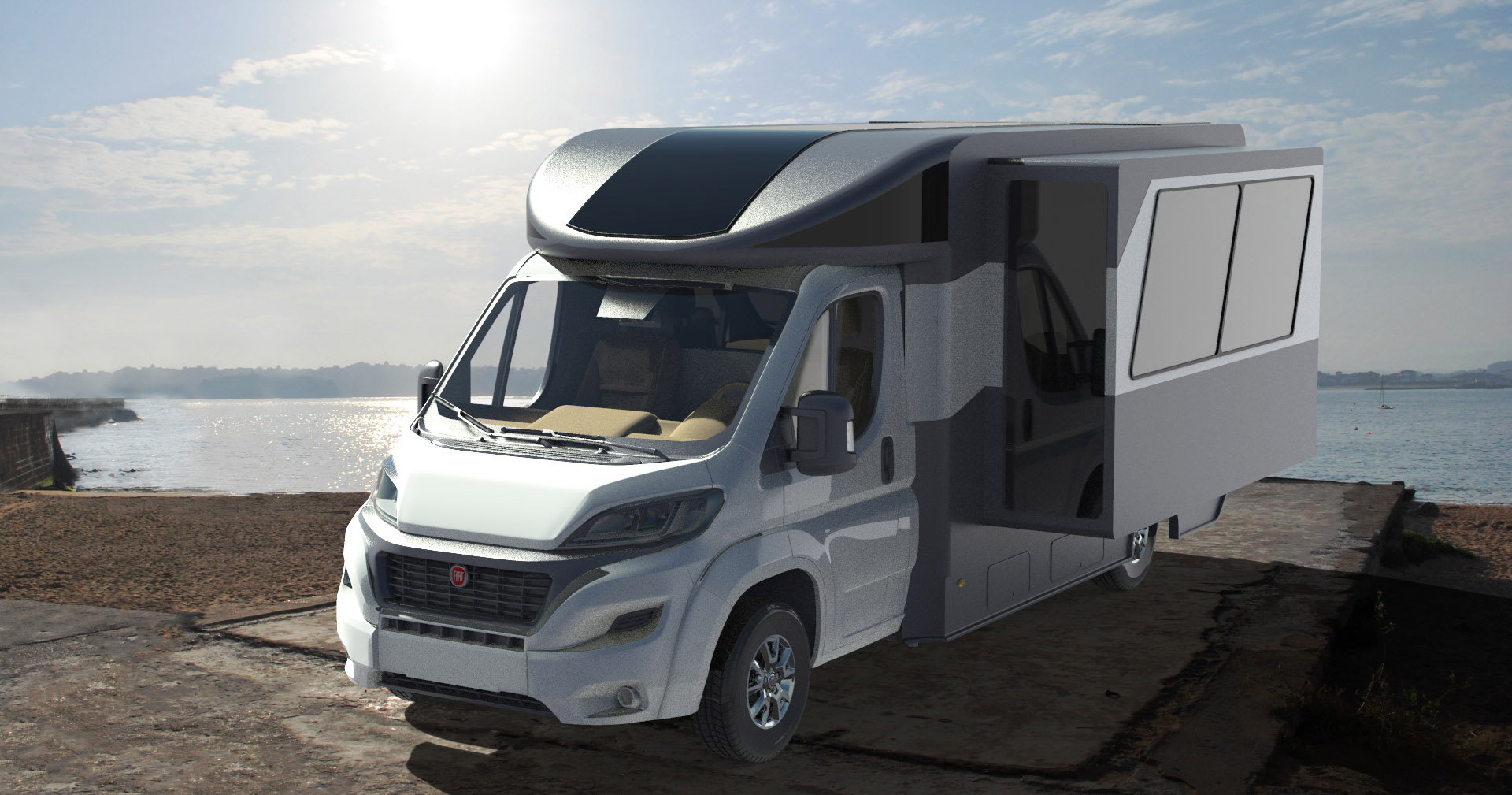 [/et_pb_slide][et_pb_slide use_bg_overlay="on" bg_overlay_color="#c1c1c1″ _builder_version="3.16″ button_text_size__hover_enabled="off" button_one_text_size__hover_enabled="off" button_two_text_size__hover_enabled="off" button_text_color__hover_enabled="off" button_one_text_color__hover_enabled="off" button_two_text_color__hover_enabled="off" button_border_width__hover_enabled="off" button_one_border_width__hover_enabled="off" button_two_border_width__hover_enabled="off" button_border_color__hover_enabled="off" button_one_border_color__hover_enabled="off" button_two_border_color__hover_enabled="off" button_border_radius__hover_enabled="off" button_one_border_radius__hover_enabled="off" button_two_border_radius__hover_enabled="off" button_letter_spacing__hover_enabled="off" button_one_letter_spacing__hover_enabled="off" button_two_letter_spacing__hover_enabled="off" button_bg_color__hover_enabled="off" button_one_bg_color__hover_enabled="off" button_two_bg_color__hover_enabled="off"]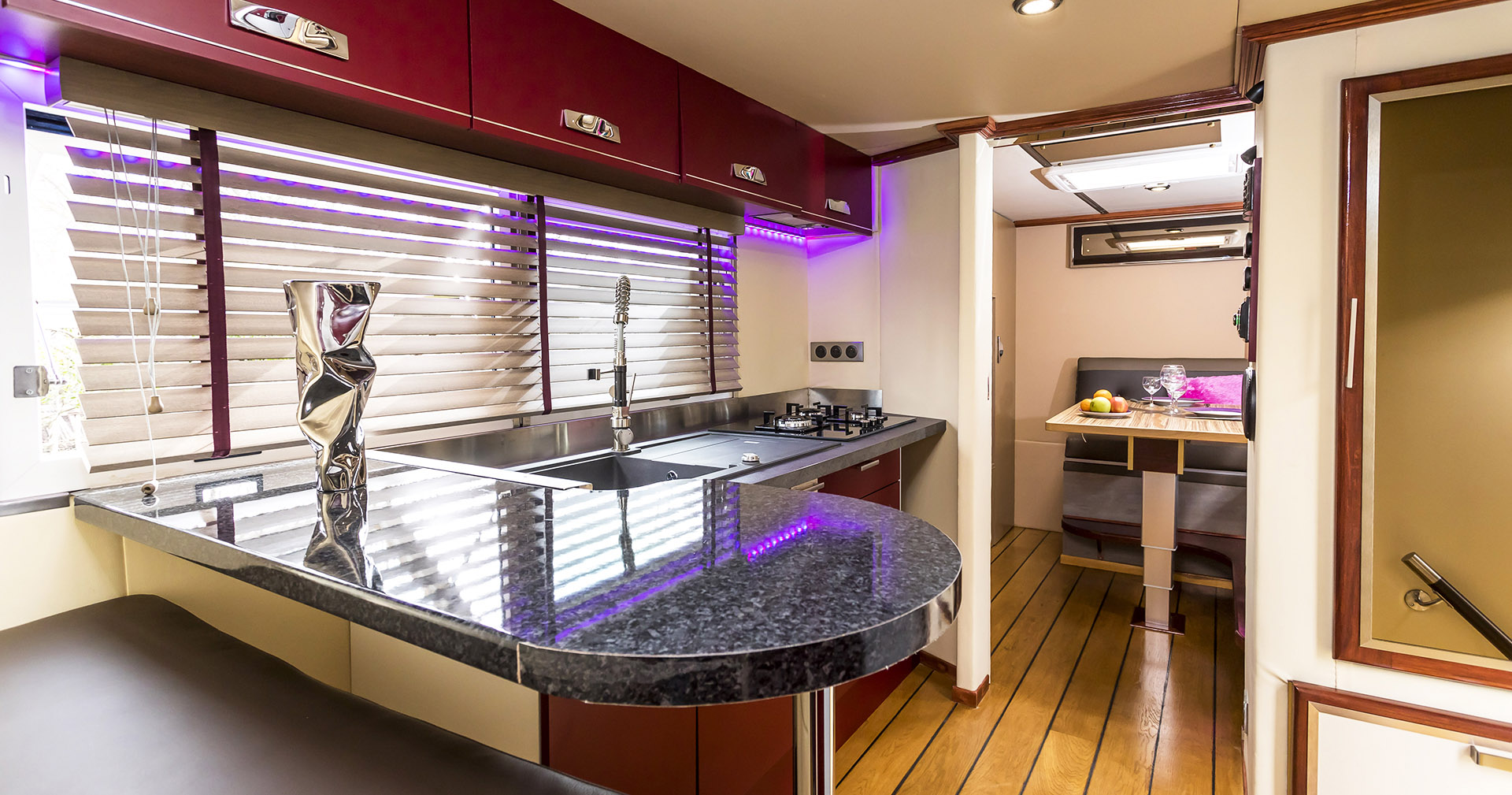 [/et_pb_slide][/et_pb_slider][/et_pb_column][/et_pb_row][/et_pb_section][et_pb_section fb_built="1″ _builder_version="3.22.3″ custom_padding="||5px||false|false"][et_pb_row custom_padding="2px|0px|0|0px|false|false" _builder_version="3.25″ column_structure="1_3,1_3,1_3″][et_pb_column type="1_3″ _builder_version="3.25″ custom_padding="|||" custom_padding__hover="|||"][et_pb_cta button_url="https://www.froggymotorhome.net/en/minivans-constructor/" button_text="TO DISCOVER" _builder_version="3.16″ header_font="||||||||" body_font="||||||||" body_font_size="20px" body_line_height="1em" custom_button="on" button_text_size="14px" button_border_width="1px" button_border_radius="0px" button_letter_spacing="0px" button_font="||||||||" button_use_icon="off" button_alignment="center" box_shadow_style="preset1″ max_width_tablet="50%" max_width_last_edited="on|phone" custom_margin="-99px|||" custom_margin_phone="-59px|||" custom_margin_last_edited="on|desktop" custom_padding="18px|5px|18px|5px" body_font_size_tablet="15px" body_font_size_phone="16px" body_font_size_last_edited="on|phone" button_text_size_phone="14px" button_text_size_last_edited="on|desktop" button_border_radius_hover="0px" button_text_size__hover_enabled="off" button_one_text_size__hover_enabled="off" button_two_text_size__hover_enabled="off" button_text_color__hover_enabled="off" button_one_text_color__hover_enabled="off" button_two_text_color__hover_enabled="off" button_border_width__hover_enabled="off" button_one_border_width__hover_enabled="off" button_two_border_width__hover_enabled="off" button_border_color__hover_enabled="off" button_one_border_color__hover_enabled="off" button_two_border_color__hover_enabled="off" button_border_radius__hover_enabled="on" button_border_radius__hover="0px" button_one_border_radius__hover_enabled="off" button_two_border_radius__hover_enabled="off" button_letter_spacing__hover_enabled="off" button_one_letter_spacing__hover_enabled="off" button_two_letter_spacing__hover_enabled="off" button_bg_color__hover_enabled="off" button_one_bg_color__hover_enabled="off" button_two_bg_color__hover_enabled="off"]
NEW FROGGY TALENTO

[/et_pb_cta][/et_pb_column][et_pb_column type="1_3″ _builder_version="3.25″ custom_padding="|||" custom_padding__hover="|||"][/et_pb_column][et_pb_column type="1_3″ _builder_version="3.25″ custom_padding="|||" custom_padding__hover="|||"][/et_pb_column][/et_pb_row][/et_pb_section][et_pb_section fb_built="1″ admin_label="Our Story Section" _builder_version="3.22.3″ custom_padding="10px||36px||false|false"][et_pb_row custom_padding="11px|0px|8px|0px|false|false" admin_label="Title Area" _builder_version="3.25″][et_pb_column type="4_4″ _builder_version="3.25″ custom_padding="|||" custom_padding__hover="|||"][et_pb_text admin_label="Title" _builder_version="3.6″ header_2_font="Nunito||||||||" header_2_text_align="center" header_2_text_color="#263954″ header_2_font_size="36px" header_2_line_height="1.4em" max_width="600px" module_alignment="center" custom_margin="||0px|" animation_direction="bottom"]
Froggy Motorhome – Construction of custom-made recreational vehicles
[/et_pb_text][et_pb_divider _builder_version="3.2″ max_width="50px" module_alignment="center"][/et_pb_divider][/et_pb_column][/et_pb_row][et_pb_row custom_padding="8px|0px|13px|0px|false|false" admin_label="Text Area" _builder_version="3.25″][et_pb_column type="4_4″ _builder_version="3.25″ custom_padding="|||" custom_padding__hover="|||"][et_pb_text _builder_version="3.6″ text_text_color="#707985″ text_font_size="15px" text_line_height="1.8em" max_width="800px" module_alignment="center" custom_margin="||35px|" animation_direction="bottom"]
We construct recreational vehicles, trailers, food trucks and sport or professional vehicles and we can customize them on demand. Your desires and needs are not necessarily those of everyone else. That's the reason why we propose custom-made recreational vehicles. We can customize the floor, the furniture, or the interior of your recreational vehicle or trailer.
Benefit from the monocoque technology of fabrication for your RV. Our cells are made of one-piece composite materials. This guarantees greater longevity, lighter weight and waterproofness of the cell.
High-end custom-made recreational vehicles
Our design department is here to personalize your RV with the help of the design software « Creo Parametrics », a reference in the industry.
Our production unit is located in the Basque Country, where we have at our disposal a large network of innovative and dynamic companies.
[/et_pb_text][et_pb_video src="https://www.froggymotorhome.net/wp-content/uploads/2018/05/Video-internet-1.mp4″ image_src="https://www.froggymotorhome.net/wp-content/uploads/2018/05/Video-Home.jpg" _builder_version="3.4.1″ max_width="61%" max_width_last_edited="on|desktop" module_alignment="center"][/et_pb_video][/et_pb_column][/et_pb_row][et_pb_row _builder_version="3.25″][et_pb_column type="4_4″ _builder_version="3.25″ custom_padding="|||" custom_padding__hover="|||"][et_pb_cta button_url="https://www.froggymotorhome.net/en/minivans-constructor" button_text="See our range of vehicles" _builder_version="3.16″ body_font="||||||||" use_background_color="off" custom_button="on" button_text_size="16px" button_text_color="#0099e5″ button_border_width="1px" button_border_color="#0099e5″ button_border_radius="0px" button_font="||||||||" button_text_size__hover_enabled="off" button_one_text_size__hover_enabled="off" button_two_text_size__hover_enabled="off" button_text_color__hover_enabled="off" button_one_text_color__hover_enabled="off" button_two_text_color__hover_enabled="off" button_border_width__hover_enabled="off" button_one_border_width__hover_enabled="off" button_two_border_width__hover_enabled="off" button_border_color__hover_enabled="off" button_one_border_color__hover_enabled="off" button_two_border_color__hover_enabled="off" button_border_radius__hover_enabled="off" button_one_border_radius__hover_enabled="off" button_two_border_radius__hover_enabled="off" button_letter_spacing__hover_enabled="off" button_one_letter_spacing__hover_enabled="off" button_two_letter_spacing__hover_enabled="off" button_bg_color__hover_enabled="off" button_one_bg_color__hover_enabled="off" button_two_bg_color__hover_enabled="off"][/et_pb_cta][/et_pb_column][/et_pb_row][et_pb_row custom_padding="11px|0px|8px|0px|false|false" admin_label="Title Area" _builder_version="3.25″][et_pb_column type="4_4″ _builder_version="3.25″ custom_padding="|||" custom_padding__hover="|||"][et_pb_text admin_label="Title" _builder_version="3.10.1″ header_2_font="Nunito||||||||" header_2_text_align="center" header_2_text_color="#263954″ header_2_font_size="36px" header_2_line_height="1.4em" max_width="600px" module_alignment="center" custom_margin="||0px|" animation_direction="bottom"]
Ours partners
[/et_pb_text][et_pb_divider _builder_version="3.2″ max_width="50px" module_alignment="center"][/et_pb_divider][et_pb_image src="https://www.froggymotorhome.net/wp-content/uploads/2019/07/Partenaires-2019-1.jpg" align_tablet="center" align_last_edited="on|desktop" _builder_version="3.25.4″ max_width="62%" max_width_last_edited="on|desktop" module_alignment="center"][/et_pb_image][/et_pb_column][/et_pb_row][/et_pb_section][et_pb_section fb_built="1″ _builder_version="3.22.3″ background_color="#192741″][et_pb_row custom_padding="51px|0px|50px|0px|false|false" _builder_version="3.25″ column_structure="1_2,1_2″][et_pb_column type="1_2″ _builder_version="3.25″ custom_padding="|||" custom_padding__hover="|||"][et_pb_text _builder_version="3.10.1″ text_font="|700|||||||" text_text_color="#0099e5″ text_font_size="18px" header_font="||||||||" header_3_font="||||||||" text_orientation="center" custom_margin="||12px|"]Address[/et_pb_text][et_pb_text _builder_version="3.6″ text_font="||||||||" text_text_color="#ffffff" text_font_size="16px" header_font="||||||||" header_text_align="center" text_orientation="center"]
Poligono Industrial Alkaiaga – 6 Calle Banarta
31789 LESAKA, Spain
[/et_pb_text][/et_pb_column][et_pb_column type="1_2″ _builder_version="3.25″ custom_padding="|||" custom_padding__hover="|||"][et_pb_text _builder_version="3.10.1″ text_font="|700|||||||" text_text_color="#0099e5″ text_font_size="18px" text_line_height="1em" header_font="||||||||" header_text_align="center" header_3_font="||||||||" text_orientation="center" custom_margin="||12px|"]Contact[/et_pb_text][et_pb_text _builder_version="3.10.1″ text_font="||||||||" text_text_color="#ffffff" text_font_size="16px" header_font="||||||||" text_orientation="center"]
Arnaud Delamare 00 33 6 37 33 65 34
Guillaume Grelet 00 33 6 37 34 37 78
[/et_pb_text][/et_pb_column][/et_pb_row][/et_pb_section]